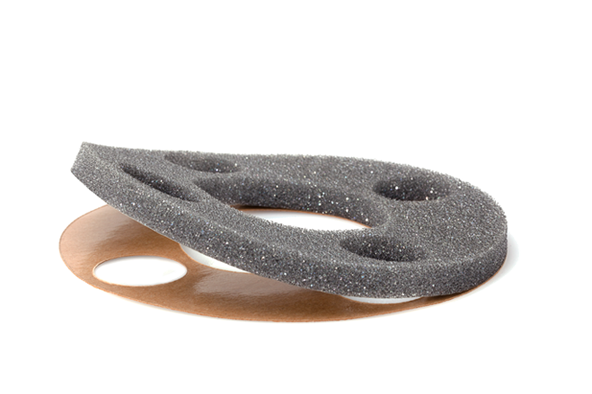 Adhesives for any application
Rapid Die-Cut invested in lamination modernization with the capability of applying adhesives to all materials on multiple sides. We can also laminate multiple materials together and supply them in rolls, in sheets, or individually.
We can adhere to any substrate.
We offer a variety of adhesives for many applications.
We promote aggressive adhesives to ensure the strongest bond.
Superior Technology.
Superior Process.
Our digital system automatically chooses the correct adhesive based on your material and the substrate the part will adhere to. We offer a variety of adhesives for many applications so we can assure that your performance standards are met. Our advanced technology supports our laminating process by promoting heat to ensure that the adhesive bond between the layers is secure.
Laminating that won't quit or fail
Rapid Die-Cut uses heat assist to laminate a wide range of pressure sensitive adhesives materials up to 60″ wide and from 0.020″ to 5″ thick.
We utilize various laminating processes to deliver quality products quickly and efficiently. We offer foam tapes, peel and stick, pressure sensitive hot melts, and many other tape laminates.
We offer specialty laminations where dissimilar materials are bonded together. We also have a variety of adhesive options, from economical "aid in assembly" applications to higher performance permanent bonding applications.
Adhesives used for lamination
Single Coated Tapes
Double Coated Tapes
Transfer Adhesives
Hot Melt Adhesives
Rubber Based Adhesives
Acrylic Adhesives
3M Adhesives